Learn how to upvote/downvote markets in the Polkamarkets Web Application.
POLK holders are able to upvote or downvote markets in the Polkamarkets Web Application to participate in
On-Chain Market Curation
.
The minimum balance you'll need to hold in your wallet is 1 POLK. This amount will not be deducted from your balance when upvoting or downvoting a market.
How to upvote / downvote a market
In each market card or market page, you have two options for market curation. The down arrow is used to downvote and the up arrow is used to upvote.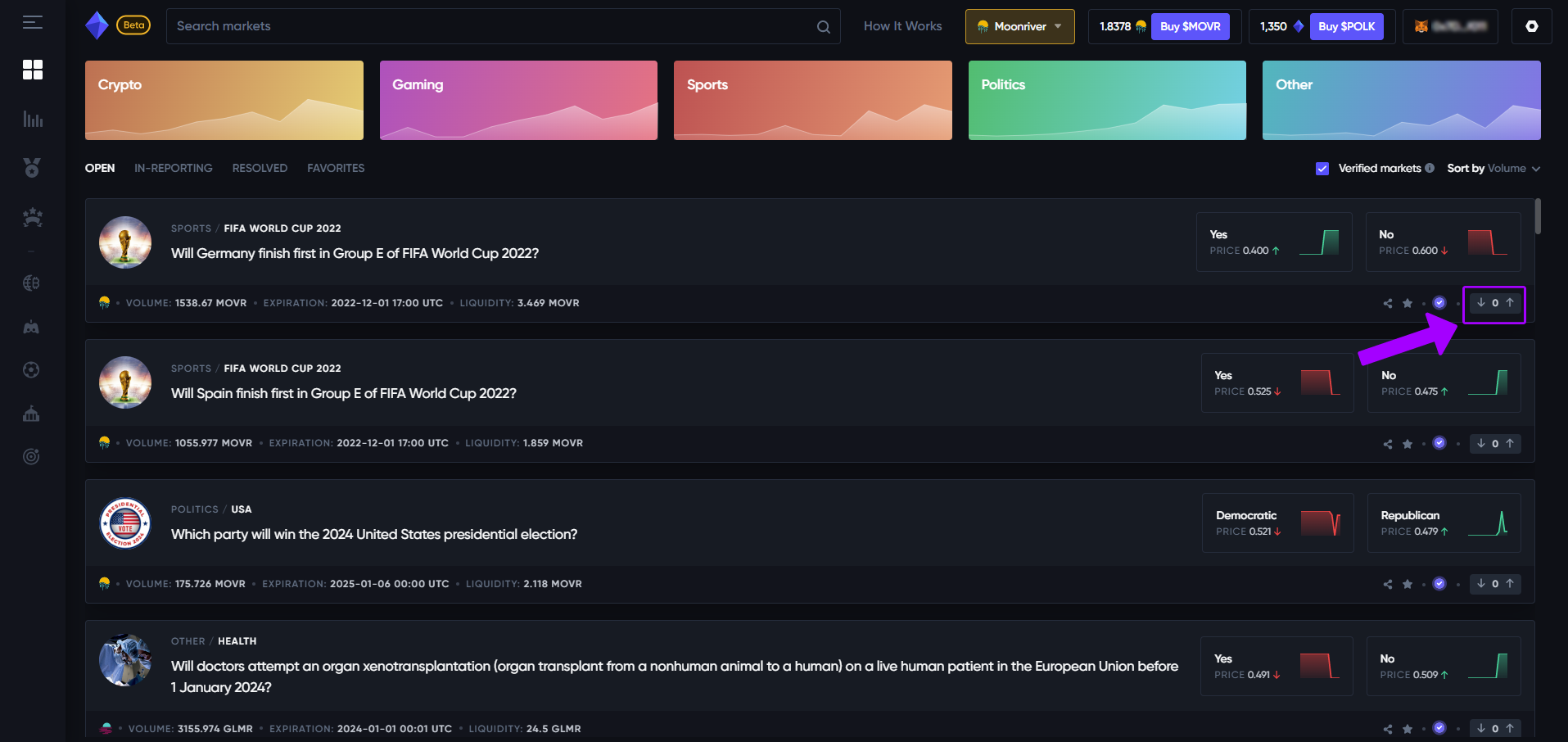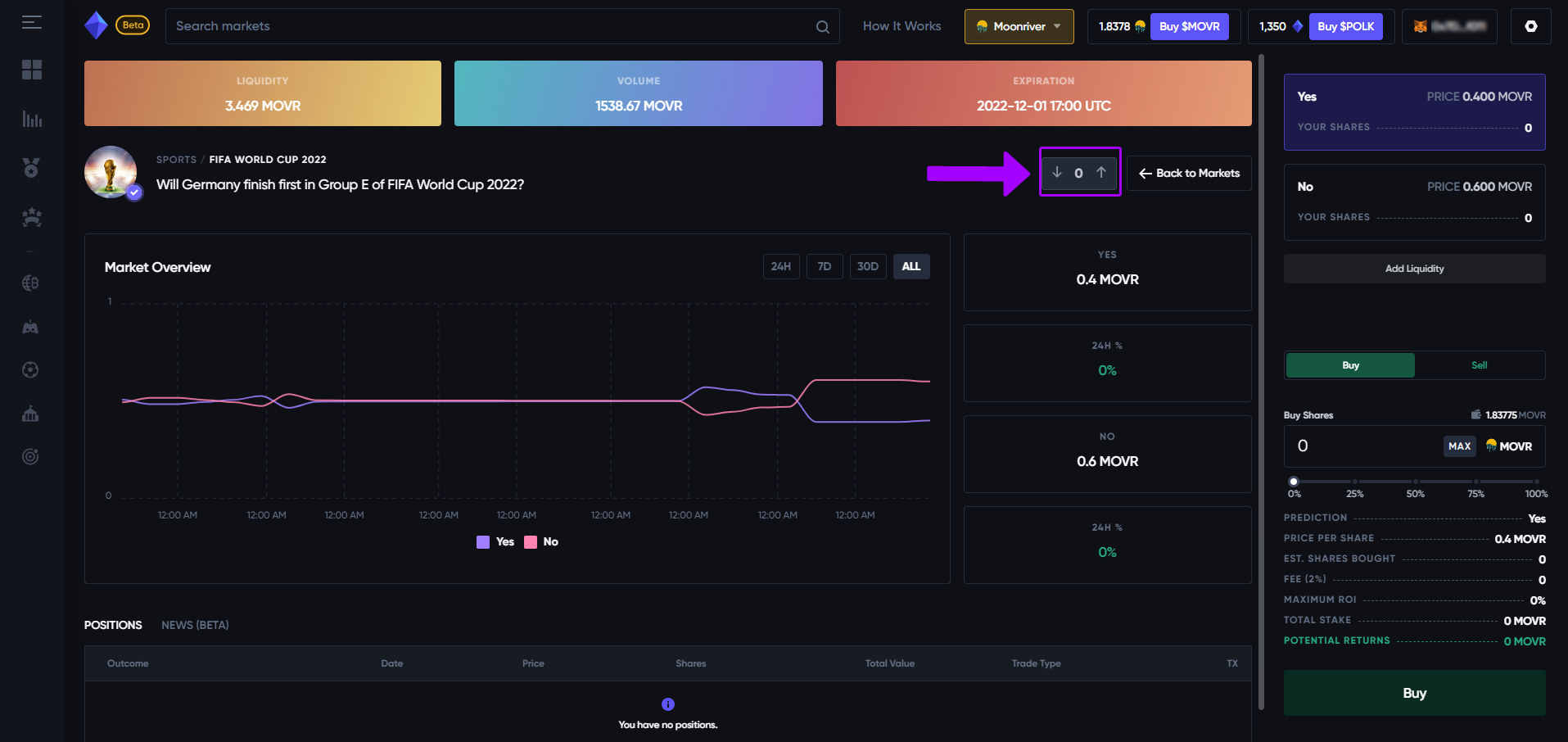 Click on the downvote/upvote icons to open the curation popup.
Since voting is an on-chain feature, you'll pay a small gas fee to the Moonbeam or Moonriver network to vote.
After selecting one of the options for downvoting or upvoting, you'll be prompted with a Metamask notification with the ERC20 amount you need to make the transaction happen.
As soon as the transaction is confirmed, you'll receive a success message on the bottom right of the web app and you'll see the updated number of votes on the market curation popup.
Congratulations, you just curated your first market 🎉